ICX / sICX market is a compounding machine, great for long term holders that want to increase their stacks in a low risk manner.
I've always thought this market is understated because the UI hides the staking rewards, this is a non issue for older Omm users + long term ICX holders who understand that all is auto compounding under the hood, but for newer / less savvy users this is not obvious at all.
This image shows one of many way this can be improved.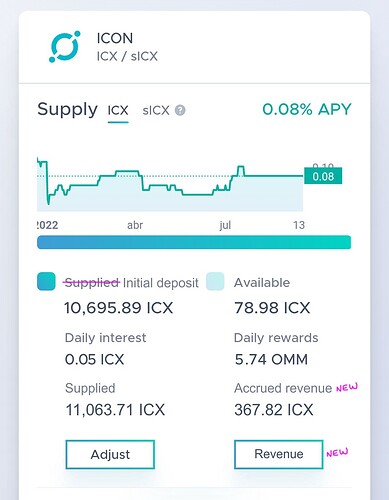 Note that I also propose a button to claim the accrued revenue, giving depositors easier control and the sensation that there are fruits growing from the tree.